"cool-retro-term" is a terminal emulator which mimics the look and feel of the old cathode tube screens. It looks familiar for the "old" people like me who have even seen the old enough monitors like this: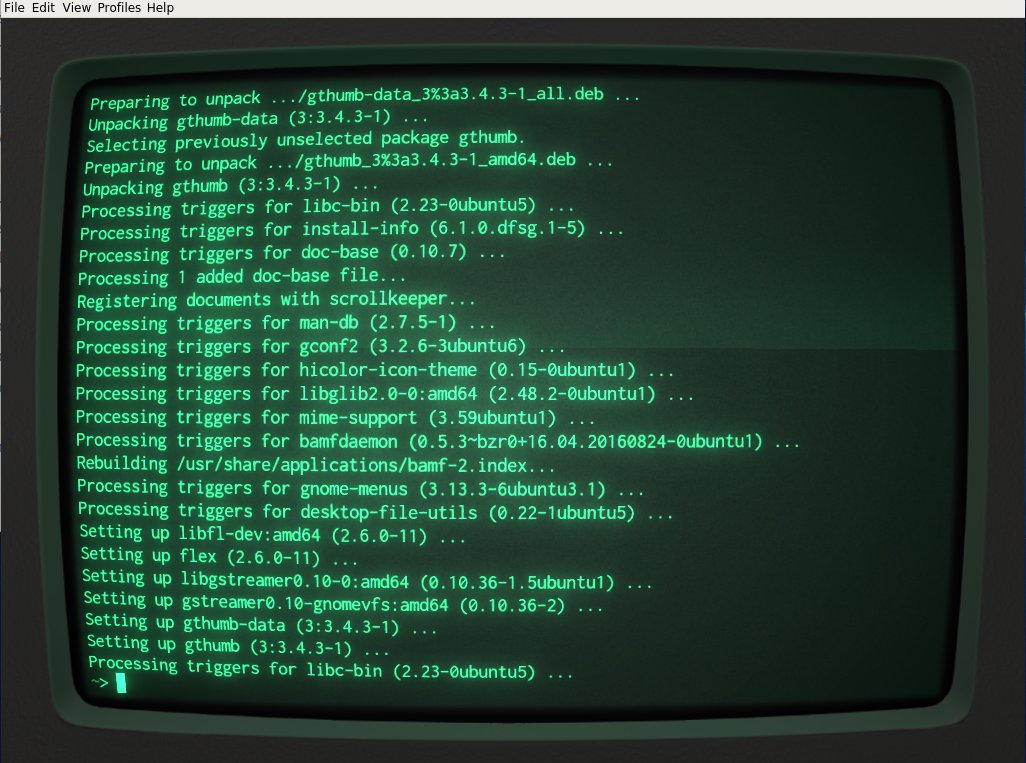 Here is the instructions how to install it on Ubuntu(from here):
1




2




3




4





sudo add-apt-repository ppa:bugs-launchpad-net-falkensweb/cool-retro-term
# 2. Install:
sudo apt update && sudo apt install cool-retro-term

Notes:
It seems this terminal has an issue("the menu disappears") when running in VM environment such as one under VirtualBox. It works fine on my physical Ubuntu Xenial environment.

You can turn off the frame at "Settings -> Screen -> Frame -> "No frame".

Hot keys: ["Full screen": "Alt + F11", "Show/Hide menubar": "Ctrl + Shift + M"].
Enjoy.